MENU
Gracciano della Seta
29 May 2017
Tuscany: 10 red wines to try (Vanity Fair)
There's only one way to have an idea of the order of magnitude of one of the great wine regions, open a few bottles DOCG and DOC not necessarily of most popular wineries. Here's the Vanity Food selection for the wine lovers.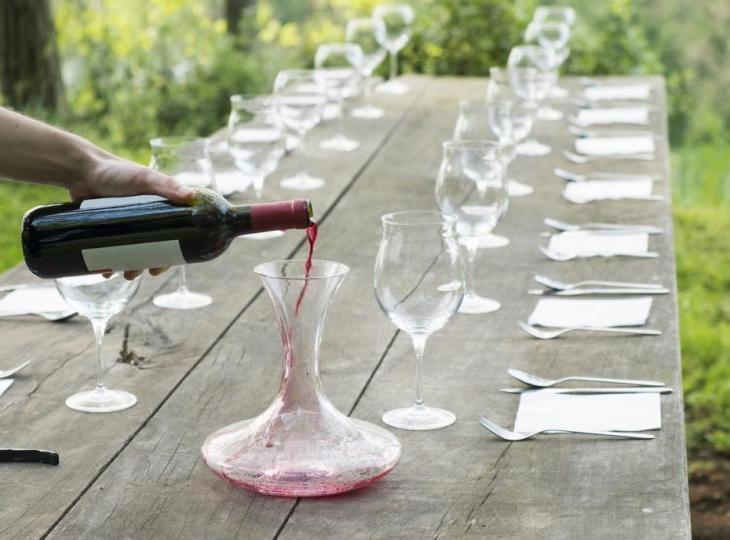 Tuscany is wine region's par excellence. And with respect for whites and passiti, red wines represent the essence of the territory, so to be in historical competition with the Piedmontese in all the international Italian guides. Suffice it to say that here was coined the term "Supertuscan" for wines produced mainly in the Bolgheri area, with the popular precursor Sassicaia. These wines wished to bring a wind of innovation made of international vines and barriques in a region where the tradition of Sangiovese and large barrels reigned.
Today, they aren't dead but surely only the top class still has a value among fans willing to spend large sums.
For the most part of the last century two vines dominated Tuscan viticulture: the Sangiovese (red berry), and Trebbiano (white berry), with a myriad of indigenous varieties, often present only as possible supports.
From Sangiovese, alone or assembled with small quantities of indigenous or international grapes, all DOCG and DOC red wines of ancient tradition are born:  Brunello e Rosso di Montalcino, Morellino di Scansano, Chianti Classico, Vino Nobile di Montepulciano, Chianti e varie sottozone, Carmignano, Pomino. Almost all wines produced with this grape have an important aging potential and with the exception of Morellino di Scansano, they're all in the hinterland, which is the ancient nucleus of Tuscan viticulture. 

In Tuscany, there are 11 DOCG (only two are white wines) and about forty DOC: that says a lot about the quality of production, without forgetting the dozens of local wines and maybe without denomination. However, they're more difficult to find compared to 10 wines of our selection, very personal, but that offers a good view of Tuscan red, by type and price range. Plus, they are labels that can be found in wine shops or buyable online. And although we have to admit that drinking on site is better, but drank at home give still emotions.
Vino Nobile di Montepulciano RISERVA Tenuta di Gracciano della Seta: It's hard to find something more Tuscan than this red - 90% Prugnolo and 10% Merlot - that pairs perfectly with regional cuisine. But its power makes it also meditation wine.
↑